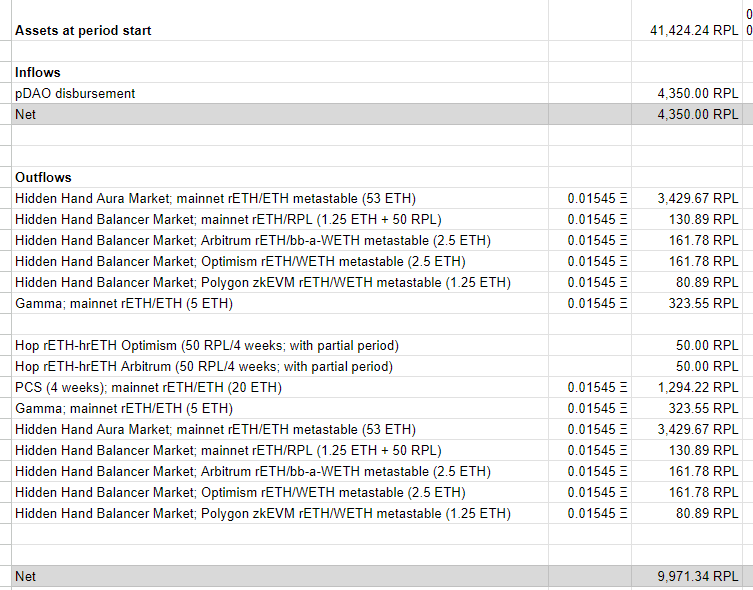 Full spreadsheet available at
https://tinyurl.com/imcsheet
A few things worth pointing out
Inflow lower than expected; see Intended vs actual budget mismatch in RPIP-10
The ratio is really kicking our butt - we're burning reserves and would have about half a year of runway with no pDAO action and constant ratio
We've adopted a loose framework of "1.25 ETH/fortnight for up and coming L2s" - no particular schedule here, but we expect to add more over time.

If you have opinions here, we'd love to hear from the community. We struggled a couple of times on frameworks for deciding how much to give to different L2s. Part of the current thought is "for now, let's give up-and-comers a smallish amount so we're present early, and we can figure out where we go later".